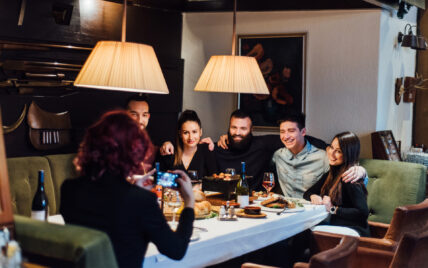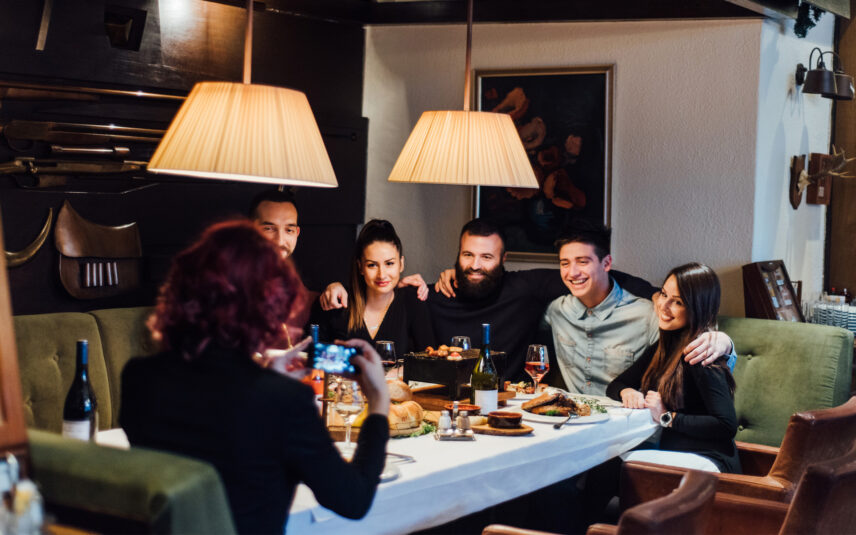 An international team brought together by a shared love of Iceland's natural beauty, rich culture, and warm people.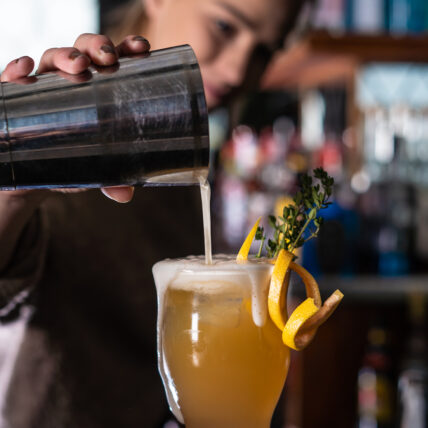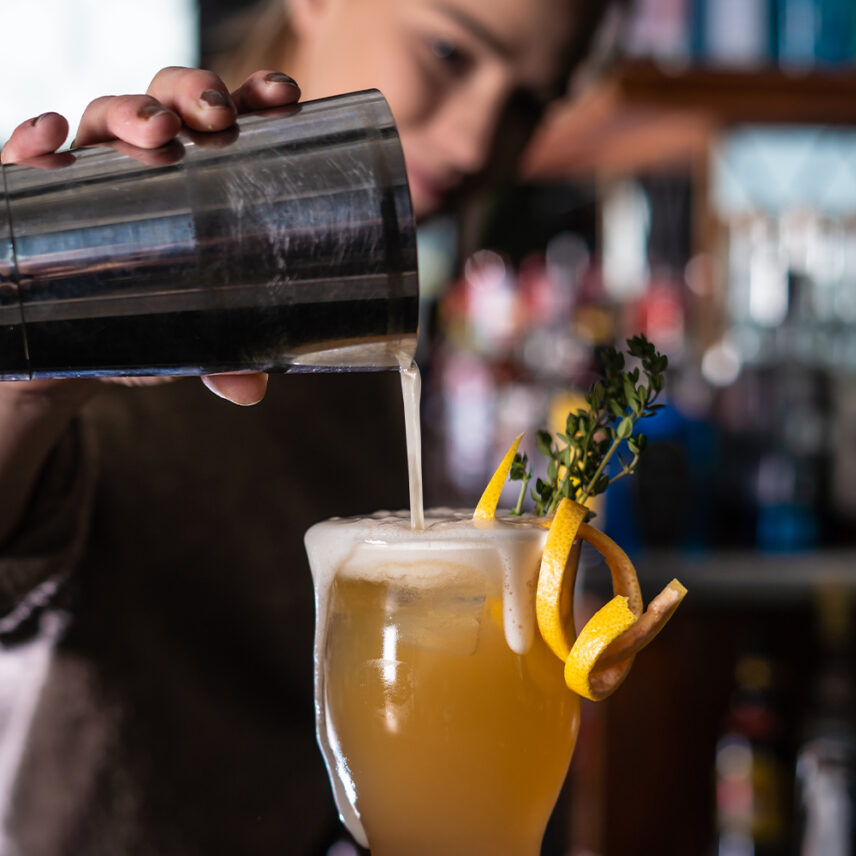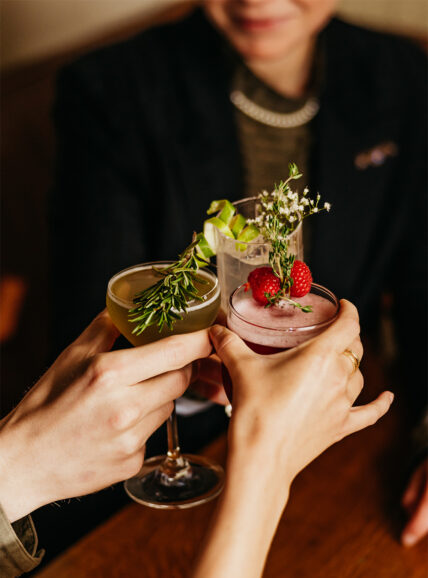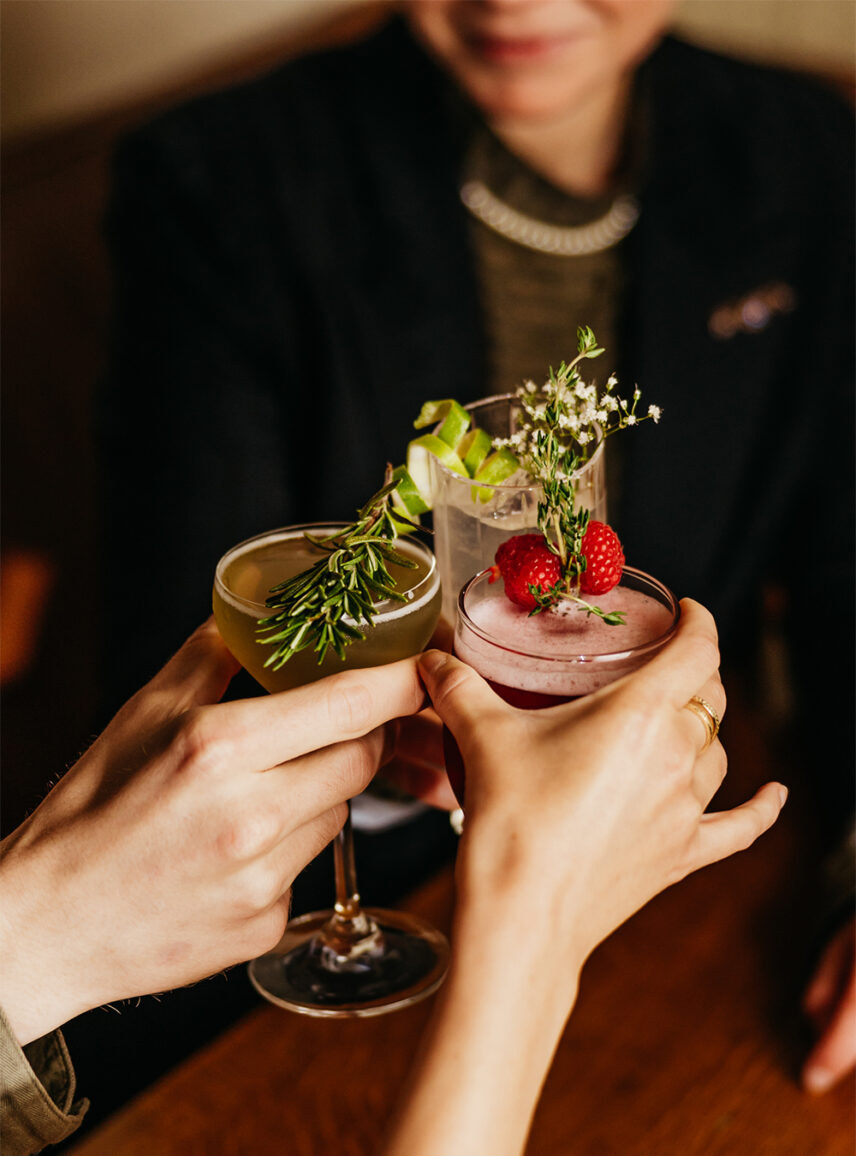 We're united by camaraderie, shared values, and our dedication to our singular vision to share Iceland's wonders with the world.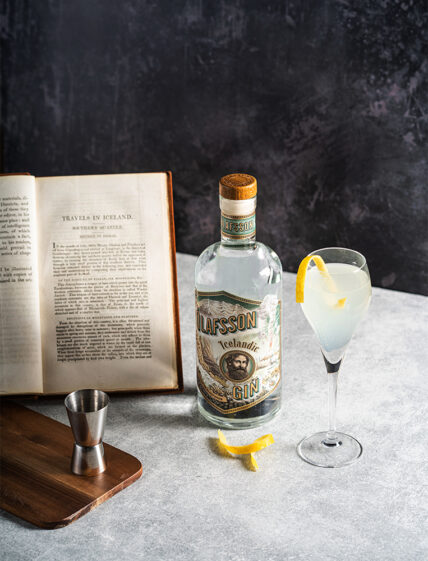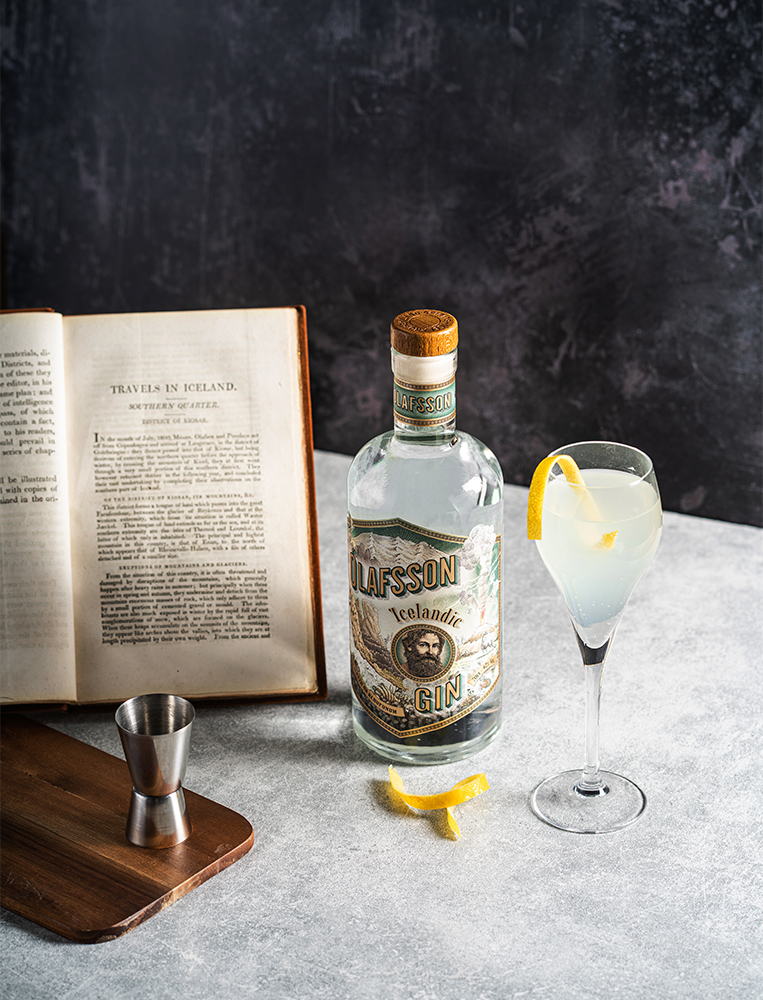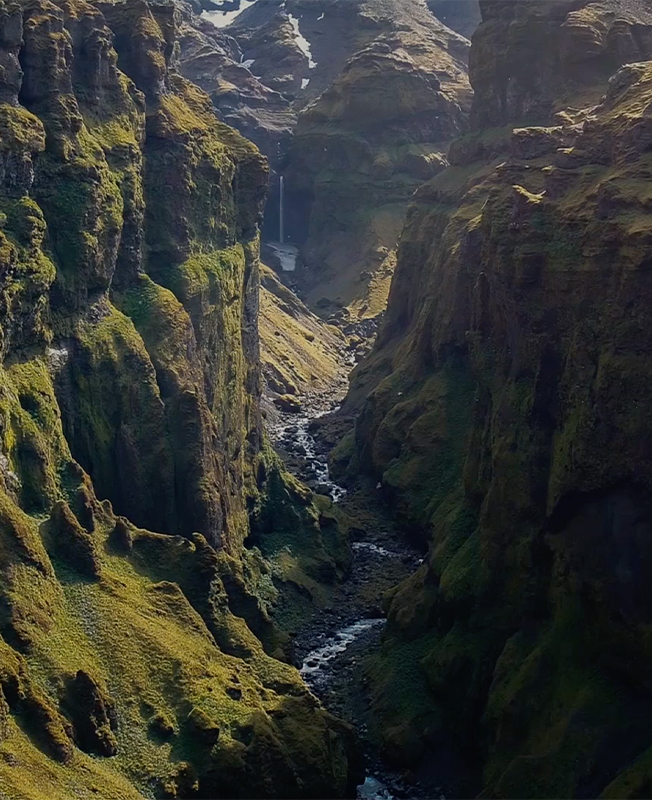 Distilling the Flavors of Iceland
Ólafsson Gin has been delighting lovers of exceptional spirits around the world. We're proud to follow this success with a portfolio of spirits currently in development, each one capturing Iceland's character and spectacular natural beauty in its finely crafted flavor profiles and smooth drinking experience. There's more to come, so follow along!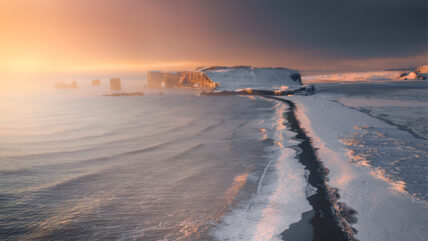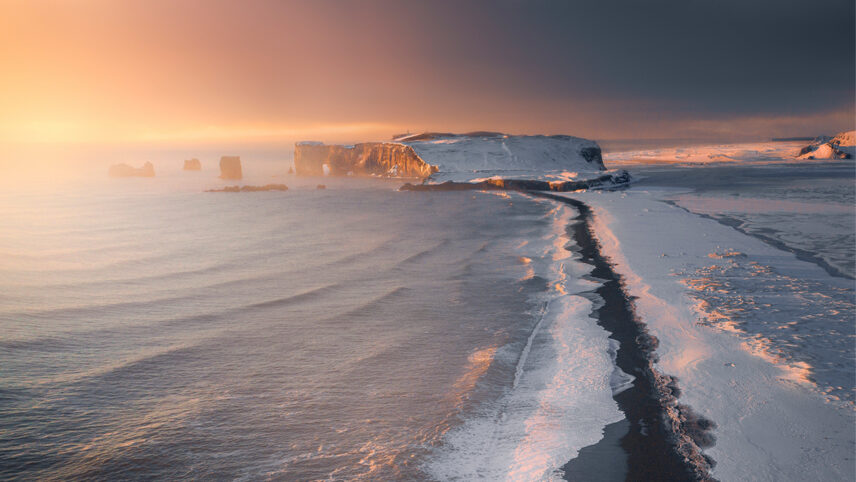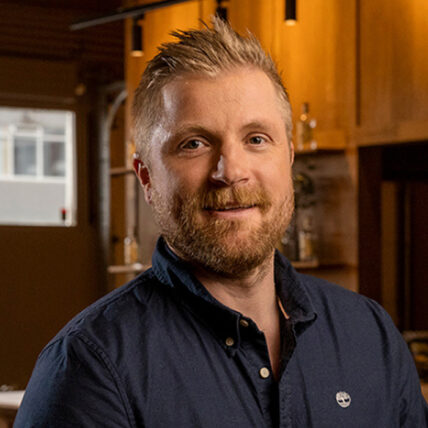 Co-Founder & CEO (Iceland)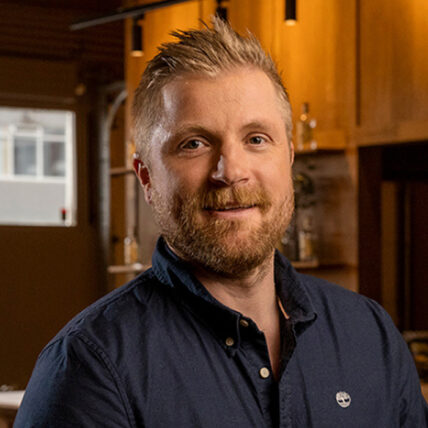 Arnar Jón Agnarsson
Co-Founder & CEO (Iceland)
A professional athlete and fly fisherman, Arnar Jón has enjoyed diving into the exciting world of spirits in recent years. For him, Eyland's spirits present the opportunity to share some of what makes Iceland so special with the world. In fact, the idea for the company was born on a fishing trip, when he and some American friends (Eyland co-founders) contemplated the purity of Iceland's water and the beauty of the surrounding landscape. Known for his sense of humor, Arnar Jón sometimes gets confused for Eggert Ólafsson, whose portrait graces our gin label, but apart from his shared love of the land, Arnar Jón is a man of the 21st century. His passions? Avidly following Eurovision, golfing, fishing, spending time with his family, and indulging in his love for sci-fi and fantasy films (but only the ones featuring hobbits and trolls).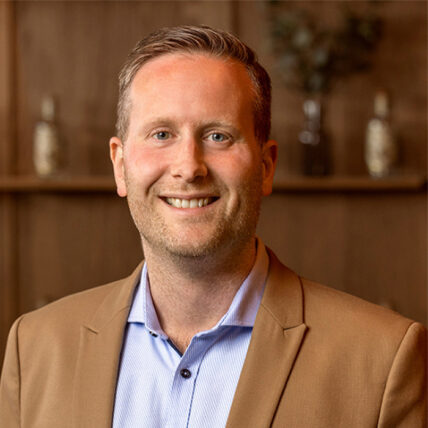 Teitur Þór Ingvarsson
CFO
A certified stockbroker with an MSc degree in corporate finance and a BSc degree in finance and accounting, Teitur brings a wealth of experience to Eyland, where he oversees our company's financial activities—or, in his words, "I spend money and complain about other people spending money." All joking aside, Teitur appreciates the opportunity to work for a company celebrating the charms of his homeland. In his free time, he spends as much time as possible outdoors, playing golf, snowboarding, and hiking as well as enjoying good food and drink with family and friends.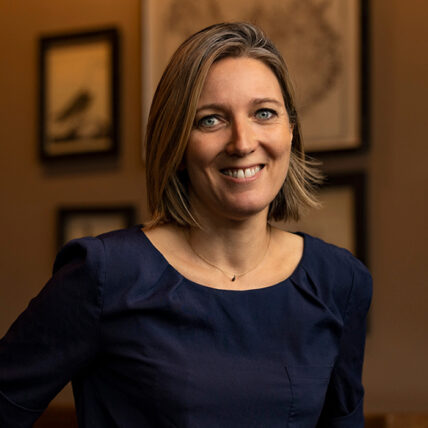 Marketing Director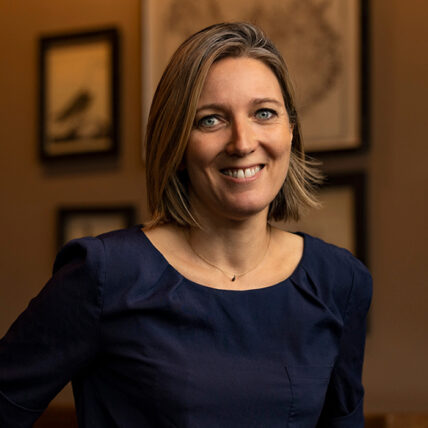 Audrey Fort
Marketing Director
A multilingual globetrotter, bon vivant, and cocktail lover, Audrey is a worthy overseas representative of the French art de vivre. With a master's degree in English, Russian, and international trade under her belt, she spent a decade exporting and managing French luxury goods and spent another making her mark on the spirits industry. An internationally respected member of the liquor industry for the past 17 years, she oversees all marketing efforts at Eyland, from brand and spirits creation, to marketing and communications strategy, to export development. While she lives in Los Angeles, where she enjoys taking in the local arts scene and hosting family movie nights, Audrey never passes up an opportunity to visit Iceland. "I've traveled a lot in my life but Iceland keeps blowing my mind," she says. "It's an otherworldly country with breathtaking landscapes and the warmest people."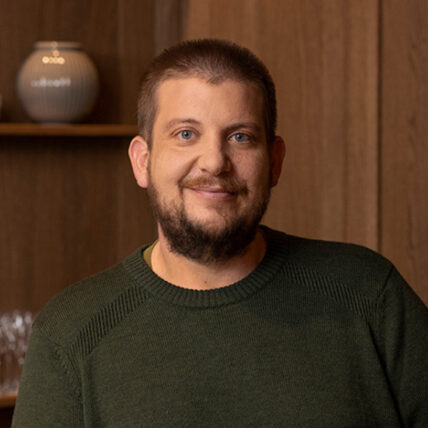 Director of Production and Head Distiller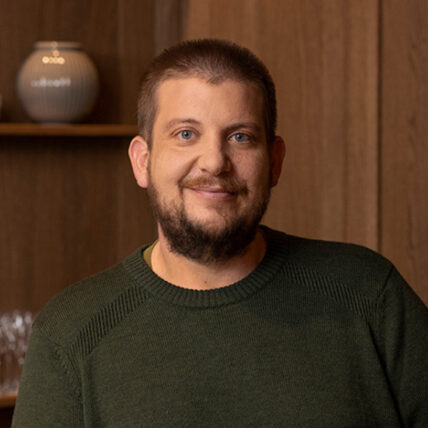 Jason Veal
Director of Production and Head Distiller
Jason joined the Eyland team in 2020, enthusiastically relocating from Wisconsin to Iceland in mid-2021 along with his wife, Amy, and cat, Morris.  His years in the culinary world led to working in wine in New Zealand and then spirits in the US. Currently, he is Eyland's Director of Production and Head Distiller, a role informed by his love of travel and world cuisine, which have helped him build a broad palate and inspired a passion for unique flavors. You will find him and Amy exploring the world in every spare moment. His time living in New Zealand and now in Iceland has locked in a love of volcanic islands and their rugged and gorgeous landscapes.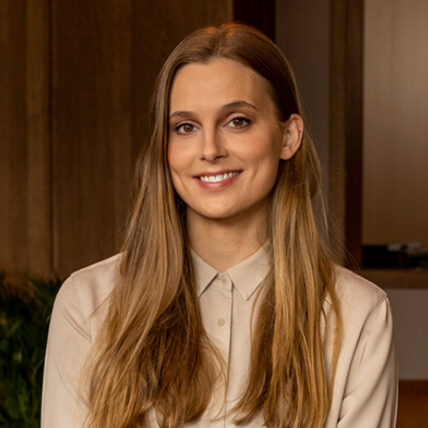 Operations Manager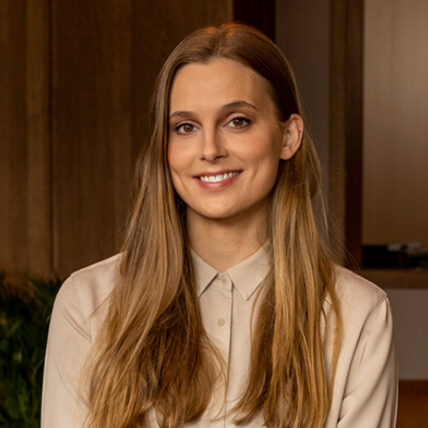 Marta Árnadóttir
Operations Manager
At the age of 15, Marta was chosen as the "resident of the month" of her tiny hometown in Iceland. "I peaked early," she jokes. Following this promising start, she pursued a BSc. in Tourism Research at the University of Iceland and a MSc. in Management at Lund University. She's been with Eyland since the autumn of 2020, bringing her masterful organizational skills to bear on all the organization's operations, handling everything from logistics, to sales, to accounting. She loves exploring the countryside and spending time with friends and family, preferably while sharing great food and drinks, such as an Ólafsson G&T.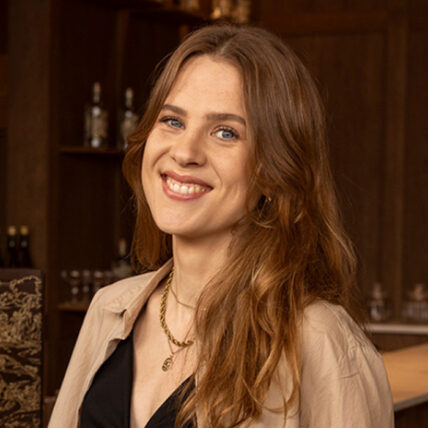 Marketing & Social Media Manager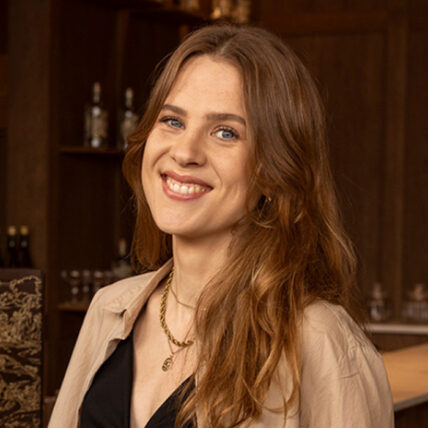 Vala Sif Magnúsdóttir
Marketing & Social Media Manager
Born and raised in Reykjavík, Vala moved back to Iceland after five years of living, working, and studying in Norway and Switzerland. In her role at Eyland, Vala wears many hats. On any given day, she might be creating content for social media, planning events and product launches, helping vendors and distributors with marketing materials—and even working in production when extra hands are needed! Like the rest of the Eyland team, Vala enjoys traveling and exploring the world of cocktails, wine, coffee, and food. On the weekend, you'll find Vala at the thrift store looking for finds, at home cooking with friends, or out at a lively Reykjavík restaurant.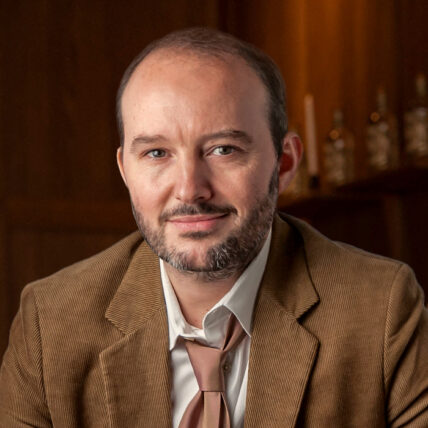 Designer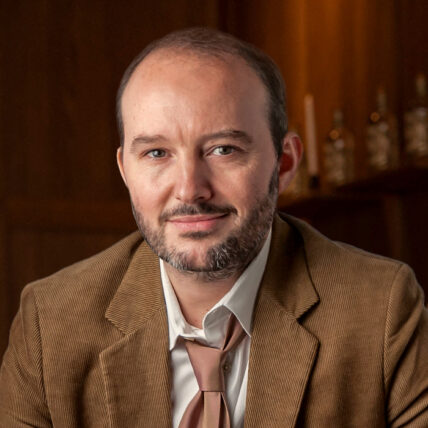 Julien Fort
Designer
Julien may have a French passport and once called Paris home, but he's spent a good part of his life living abroad—enjoying Spanish tapas, the Bolshoï in Moscow, and now the sunny lifestyle of California. A designer and illustrator for 20 years, he dedicates his passion to telling Eyland Spirits' story in compelling ways, establishing its impactful visual identity, and creating richly detailed, evocative packaging. When he's not creating, Julien is concocting a recipe for the perfect weekend: start with fine cocktails, add a great art exhibition and a smoky jazz club, and garnish with some quality time spent in nature.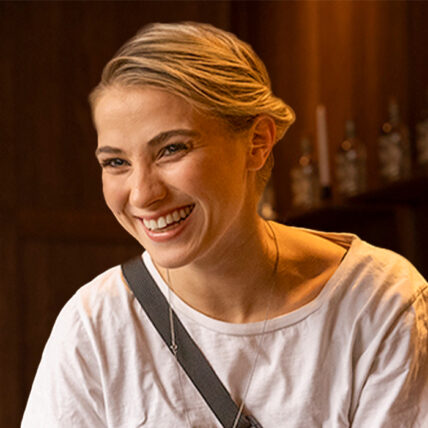 Tóta Þórhildur Kristín Lárentsínusdóttir
Brand Ambassador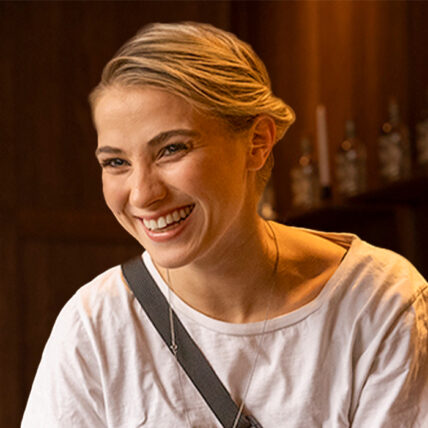 Tóta Þórhildur Kristín Lárentsínusdóttir
Brand Ambassador
With years of experience as a bartender, during which she won many awards in competitions, Tóta is an expert on Iceland's restaurant and bar industry. She brings her expertise and passion for mixology and fine spirits to her role as Eyland's brand ambassador, conceiving of cocktail recipes, planning events, and traveling the world to promote Eyland's products, such as its flagship gin. "Ólafsson can't speak," she says, referring to the gin's namesake, the famous Icelandic explorer Eggert Ólafsson, "but he has me to speak for him." When she's not singing the praises of Eyland Spirits, Tóta spends time with her friends and family.